Posts for: January, 2017
By Vicki H Zhu, DMD, PC
January 19, 2017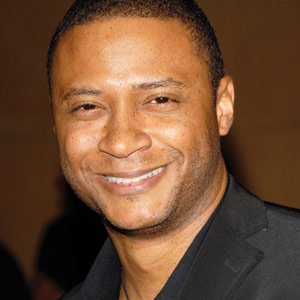 Can you have healthy teeth and still have gum disease? Absolutely! And if you don't believe us, just ask actor David Ramsey. The cast member of TV hits such as Dexter and Arrow said in a recent interview that up to the present day, he has never had a single cavity. Yet at a routine dental visit during his college years, Ramsey's dentist pointed out how easily his gums bled during the exam. This was an early sign of periodontal (gum) disease, the dentist told him.
"I learned that just because you don't have cavities, doesn't mean you don't have periodontal disease," Ramsey said.
Apparently, Ramsey had always been very conscientious about brushing his teeth but he never flossed them.
"This isn't just some strange phenomenon that exists just in my house — a lot of people who brush don't really floss," he noted.
Unfortunately, that's true — and we'd certainly like to change it. So why is flossing so important?
Oral diseases such as tooth decay and periodontal disease often start when dental plaque, a bacteria-laden film that collects on teeth, is allowed to build up. These sticky deposits can harden into a substance called tartar or calculus, which is irritating to the gums and must be removed during a professional teeth cleaning.
Brushing teeth is one way to remove soft plaque, but it is not effective at reaching bacteria or food debris between teeth. That's where flossing comes in. Floss can fit into spaces that your toothbrush never reaches. In fact, if you don't floss, you're leaving about a third to half of your tooth surfaces unclean — and, as David Ramsey found out, that's a path to periodontal disease.
Since then, however, Ramsey has become a meticulous flosser, and he proudly notes that the long-ago dental appointment "was the last we heard of any type of gum disease."
Let that be the same for you! Just remember to brush and floss, eat a good diet low in sugar, and come in to the dental office for regular professional cleanings.
If you would like more information on flossing or periodontal disease, please contact us today to schedule an appointment for a consultation. You can also learn more by reading the Dear Doctor magazine article "Understanding Gum (Periodontal) Disease."
By Vicki H Zhu, DMD, PC
January 04, 2017
It takes only a short time neglecting your oral hygiene before you begin to notice some unpleasant things with your gums: swelling, redness or even bleeding. These are all signs of gingivitis, a periodontal (gum) disease that arises from bacterial plaque, a thin biofilm that builds up on tooth surfaces when a person doesn't brush or floss.
Fortunately, early stages of gingivitis can be treated effectively with comprehensive plaque removal during one or more office visits. If, however, it's not dealt with early, it can develop into something much more serious: acute necrotizing ulcerative gingivitis (ANUG). This form does more than leave you with unattractive teeth and gums and terrible breath — it could eventually cause you to lose your teeth.
ANUG is also known as trench mouth, a common ailment among front line World War I soldiers without access to proper dental care and hygiene. It's most prevalent today among individuals who are under a great deal of stress, not sleeping or eating well and haven't cleaned or properly cared for their teeth for an extended period of time. Tobacco smokers also seem more susceptible than non-smokers to the disease, perhaps because smoke dries the mouth and changes the bacterial environment.
Unlike common gingivitis, ANUG can be quite painful. In effect, the gum tissues begin to die (necrotize), especially the triangular peaks between teeth known as papillae. Besides the other symptoms of gingivitis, the tissues may become yellowish.
ANUG can be treated effectively. The first step is to relieve the symptoms of pain and inflammation through medication. The focus then shifts to treating the underlying cause, bacterial plaque. Besides plaque removal common in any treatment for gum disease, we may also need to initiate antibiotic therapy. Metronidazole is a common antibiotic that's been demonstrated effective against the specific bacterial strain associated with ANUG. We might also combine this with an antibacterial mouth rinse containing chlorhexidine.
The final step belongs to you: to keep ANUG or any other gum disease from reoccurring, it's important for you to adopt a daily regimen of brushing and flossing, along with regular dental visits for thorough teeth cleaning and checkups. Taking this proactive approach will help ensure you won't suffer from this painful and unattractive form of gingivitis again.
If you would like more information on acute gingivitis, please contact us or schedule an appointment for a consultation. You can also learn more about this topic by reading the Dear Doctor magazine article "Painful Gums in Teens & Adults."